Thursday, May 24th: Yoga and Wine
What could be more relaxing than Hatha Yoga here at the winery followed by a tasting of delicious environmentally forward honey wine. Please sign up early as this class has limited enrolment and runs for 6 sessions. To sign up, of for more information, click HERE
Sunday, May 27th: Wine Club Pick-up
This is what the Buzz is all about! Special food and fun for our wonderful Wine Club Members and a roll-out of our newest summer wines...an all-day event due to the popularity of our wine club! Featuring MEMPHIS BLUES BBQ and the always entertaining band The New Shackletons, this is sure to be a fun and lively event!
Saturday June 9th: Culinary Workshop and Pizza Day!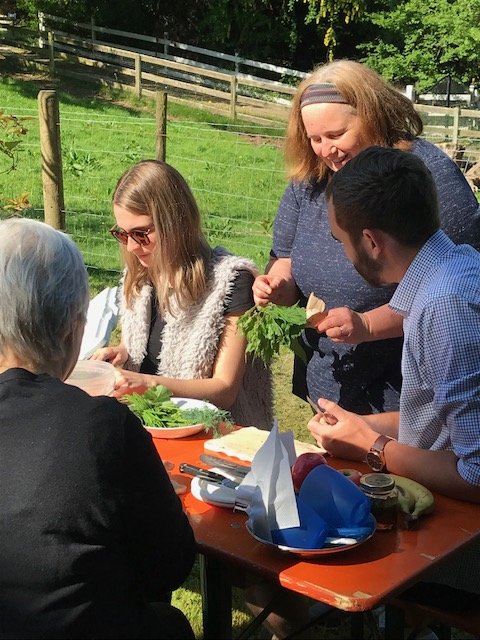 Featuring a Culinary Elderberry and Foraging Workshop (9-11:30). This workshop is $30 and includes an amazing meal of foraged delicacies expertly prepared under the
tutelage
of Karin Baer! Also, The German Pizza Co. will be on site during opening hours for people to stop by and purchase a pizza to have with their wine in our lovely picnic area! For information contact
Karin
(

karinbaer5@gmail.com)


Sunday, June 24th: Langley Libations Tour
Gosh this is going to be fun!
Partnering with or pals in the industry, we will explore some alternatives to the usual grape wine. Grab a passport and wander through the wonderful world of MEAD, CIDER, CRAFT BEER and DISTILLED SPIRITS. Definitely an "outside the box" experience! PRIZES, PRIZES, PRIZES and something special for each participant to take home!